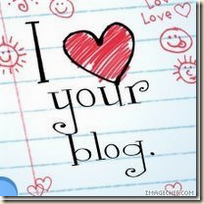 My blog was awarded!  My first time!
Beckie Wallace
, Sunshine Girl and
MandiN
, fellow Wonder Girl have both awarded me!  Thanks gals!  Go to their blogs and check them out!  They are both fantastic members of the Sunshine Studio Scraps team, it wouldn't be as Sunshiney there without them!
The rules of the award are:
1. The winner can put the logo on her blog.

2. Link the person you received your award from.

3. Nominate at least 7 other blogs.

4. Put links of those blogs on yours.

5. Leave a message on the blogs of the girls you've nominated

I am nominating the following 7 fabulous blogs!
(she just started it this weekend)

(did you know she makes blinkies?)
Ok, off to leave love on your blogs, congrats, you all do a fantastic job!