Hi everyone, welcome to my NEW blog! I have another blog that I have been keeping for my family affairs, but it is now time to separate and have a scrapping themed blog. I am super excited!
So, to get started, I have some Wonder Girl business to attend to...a couple of announcements...
First, there is a new kit out in the shop called Vibrant Spirit, you may have seen it in the Happy Place at DST, Amanda ran a contest there to name it. So, it's in
her shop
now and it is fantastic! We are so glad to have Amanda back at Sunshine and she has come back with a bang!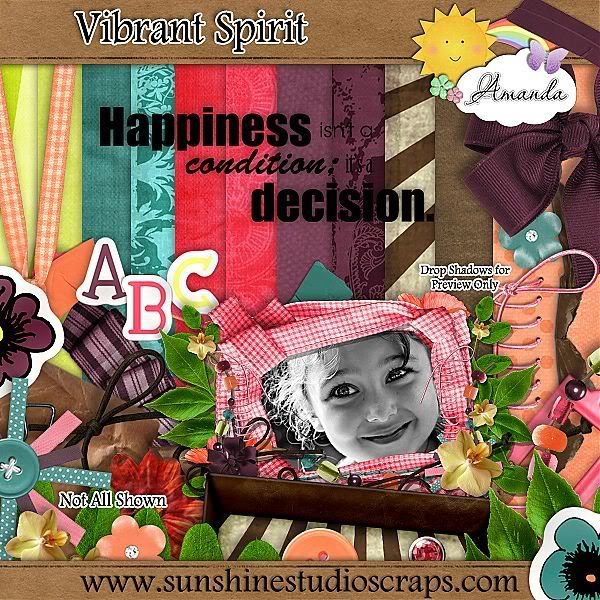 Next, the next edition of the QP Olympics is on at Sunshine. Visit the
July QP Olympics Thread
for all the details. We are featuring mgl Scraps' kit
Cinnamon Breeze
this month, and she is offering a discount this month too! We will have a beautiful book at the end!
Also, please sign up for our new weekly and monthly newsletters so you can stay up to date on all our Sunshine-y happenings:) Go
here
to sign up.
And be sure to keep reading the
Sunshine blog
, the Wonder Girls are planning an even bigger Sunshine Wonder Week this month...stay tuned...
So, that's it for now, I'll be back often to update! Thanks for reading!