Hello!  This is my first "official" freebie!  I am really excited, I have been thinking about this for a long time, and now I have finally done it!

The file you are downloading is one zip that contains both the PSD and PNG formats of the template.
Since I have seen so many problems with piracy, I feel compelled to say:  Please don't share my files or download links with anyone!  instead, just send them here to my blog where they can download my designs for free too!  I have also included a TOU in the download.
I would love to see any layouts you create using my designs!  Please email me your layout link to jengregory14 at cox dot net and I will go leave you some love!
So, here it is: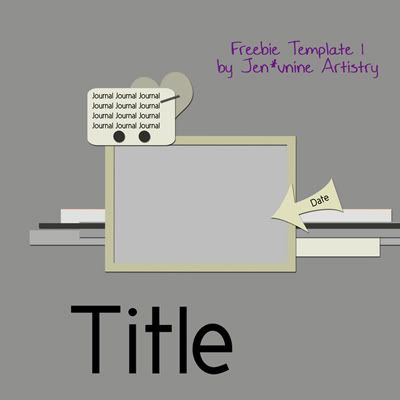 Click the image to download and the password is veryfirst.
Please leave me a comment if you download, or even if you don't!  I am new at this and could use all the love I can get:)
Thanks for reading, Jen