Happy 2010 everyone! I am just dropping in here to say that I will be attempting the P365 project again this year. I didn't get too far last year, but this year will be different. I wish i had that book to look through right now with 365 memories! Next year at this time, I will...or at least be getting it printed. So, here is my Day 1 photo...we had a, um, well, relaxing day, LOL!
And speaking of new beginnings, have you heard about
Chelle's Creations new journaling class
? It's called "Tell Me More" and it starts Monday. It's all about improving your journaling on your scrapbook pages. She'll have ideas on what to write and how to incorporate it onto your page. It will be really fun!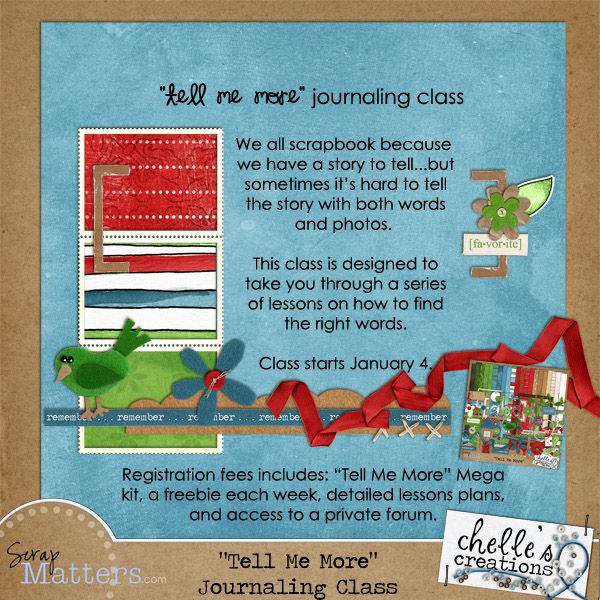 I'm on her CT and have been helping her by getting some examples done and the lessons are great! So, if you're interested in taking your words to the next level, check it out! AND you get this amazing
MEGA kit when you join
!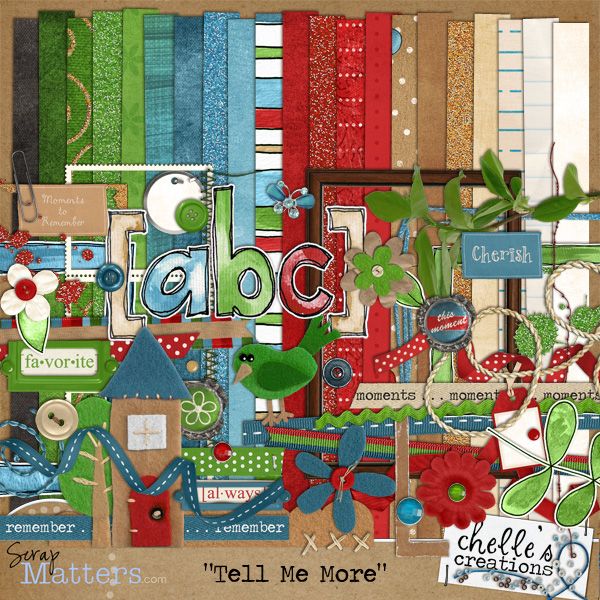 That's it for me tonight. I was up late and didn't sleep in quite as long as Zach so I am starting to get droopy eyelids, see ya tomorrow for 2/365!