Welcome 2010! I'm ready! I am feeling the new beginnings starting, I am getting organized and ready to be back into routine. I have my resolutions ready to go! Last party of the season tonight, bitter sweet. How will you celebrate?
And Scrap Matters is ready for the New Year too...check out the big sale they will be having!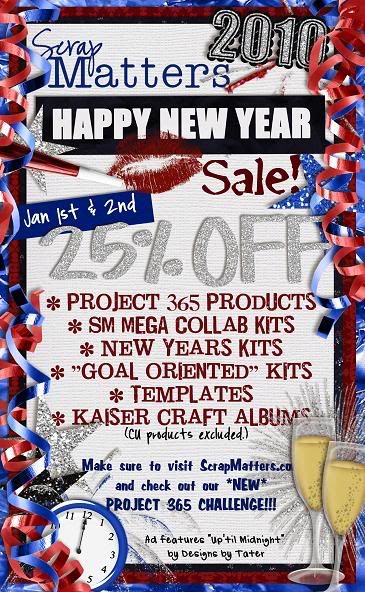 Have fun and be safe tonight and then tomorrow, relax, do a little shopping at SM and then scrap!
Happy New Year!